Two Models, the 360 & the 440 are the perfect choice for orchards with taller trees. With the floor of cage lift heights of 3.6m & 4.4m, they are popular models that are used for many applications, from erecting and maintaining protective high net structures, farm shed construction and medium-size fruit tree orchards.
Boasting a strong, rigid chassis and boom section the 440h is a very stable, robust machine. This model is ideal for medium to tall tree crops and works well in conjunction with the larger Maxi machines. Featuring the unique Hydralada independent drive wheels and low tail profile, this machine is extremely manoeuvrable, and hence becomes an extension of the user.
Reach out to us today for a free quote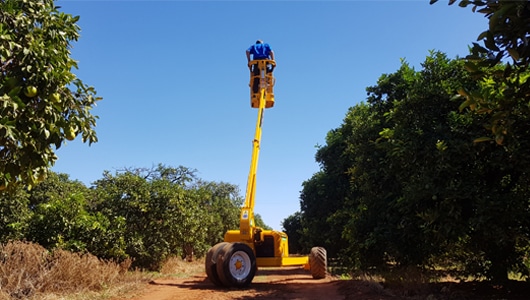 Extremely low tail profile makes this machine ideal for use in tight spaces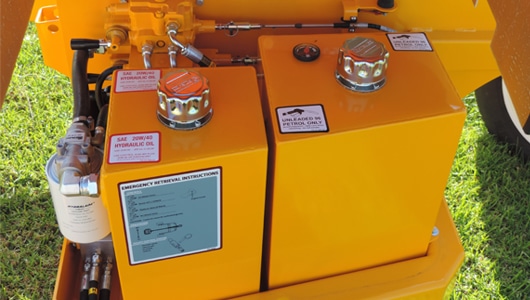 Generous fuel capacity coupled with efficient Kohler engines allows hours of uninterrupted use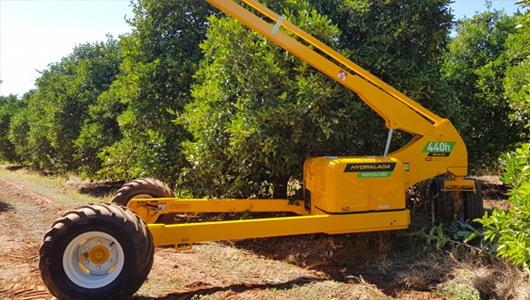 Independent wheel drive allows machine to turn on a dime, giving maximum reach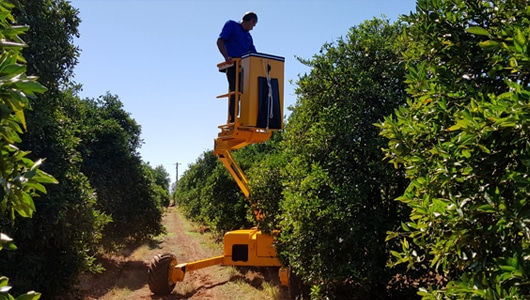 Fitted with optional slew cage to further increase reach into the tree
Need help choosing your perfect model?