The Tow and Blow is the ultimate solution to combat frost. With the wind machines portability, it can be relocated quickly to protect different areas of your crop and adjusted to suit prevailing winds, and best positioned within the terrain for maximum protection. As this machine is portable, no council approval is required nor are any foundations needed. Due to the Tow and Blow's narrow wheelbase, the machine can be positioned between the rows of your crop, eliminating the need to remove any vines or trees to allow for this protection.
The Tow and Blow are unprecedented in the frost protection market protecting vineyards and orchards, with results showing that the machine operates at half the noise level of any other wind machine in the world. It is difficult to hear at 300 metres, hence reducing any interference with neighbouring properties.
The Tow and Blow are more efficient than conventional methods in the horticultural and vinicultural industries, using only 5 litres of diesel per hour. Auto start/stop is a standard feature on these frost protection machines, further enhancing efficiencies.
With the Tow and Blow's adjustable fan head, the impeller can be angled, making this machine well suited to valleys or hills. The entire fan head oscillates horizontally exponentially increasing the area that this machine protects.
During the summer months, the Tow and Blow can be put to good use, being perfectly suited for general ventilation and cooling applications in abattoirs and protecting crops against excessive heat burning plants. Other applications include drying fruit pre-harvest and before pruning.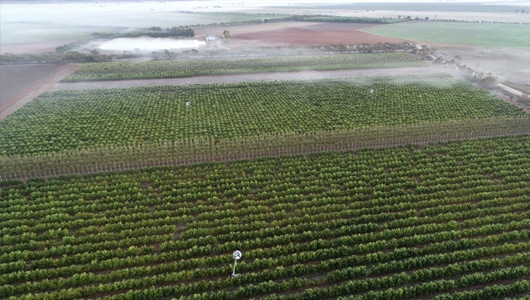 Tow and Blow Fans being used together to maximise effectiveness & cover large areas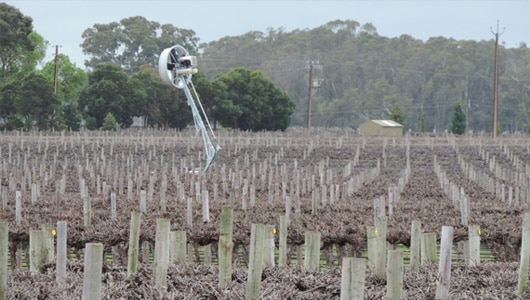 Totally portable; with no need to remove vines or rows to install & use.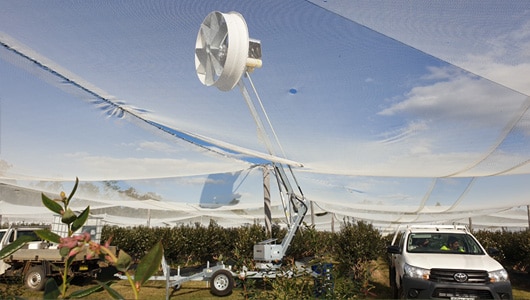 Fans can be used under netting to protect crops, fan is positioned under nets and then boom is raised.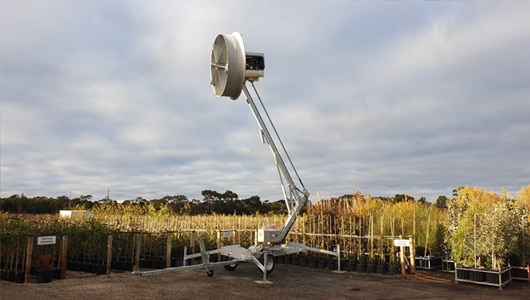 Protecting stock trees in a Nursery over the winter and spring frost season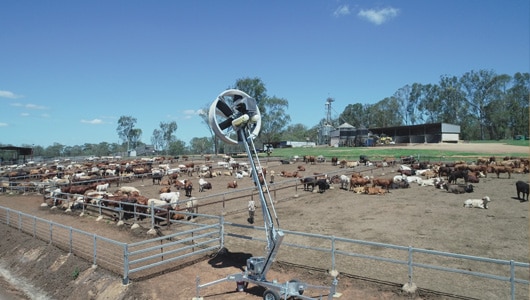 Evaporative Cooling - Tow & Blow being used to cool cattle in the hot conditions at a feedlot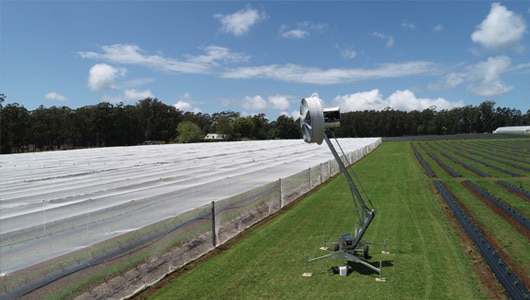 Protecting blueberries - The Tow & Blow Fans can either be placed adjacent to or underneath netting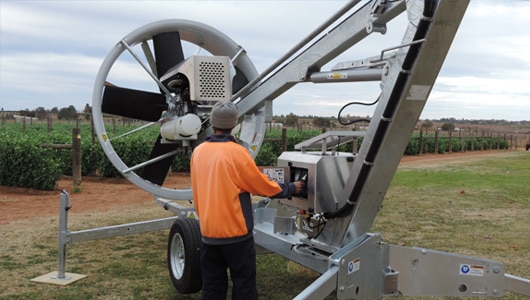 Fully adjustable boom height allows fan to be used to protect a variety of crops (Snow peas pictured)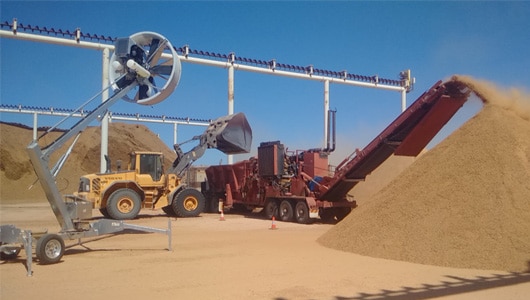 The fans can also effectively be used for Dust Suppression, such as in an almond husking plant
Make frost protection a breeze this winter