AIM Sales supplies Australia with a range of fruit picking bags - suitable for every picker
We understand that the comfort and safety of a picker are paramount and therefore provide high-quality picking bags with a variety of features.
Picking bags are made from heavy-duty cotton canvas or nylon, which offers quick-drying capabilities and resistance to rotting.
Harness straps are all adjustable with different bags having different harness designs.
The optimal choice for grape picking, picking cherries, blueberry picking, apple picking, and orange picking, our fruit picking bags are the choice for more people more often around Australia.
The Pickers Choice bag is AIM Sales' most recent design. It provides an extra support harness that has been designed and made to medical specifications. This harness stretches and conforms to the body for comfort and ease of movement, and the stretch is not even hindered by the stitching. It is currently available in the Nylon or cotton material, which are both fully washable and high temperature resistant. There is a special 'wear panel' on the front of the bag to protect the bag and fruit from tree and ladder damage.
For further information on picking bags, please reach out and contact us.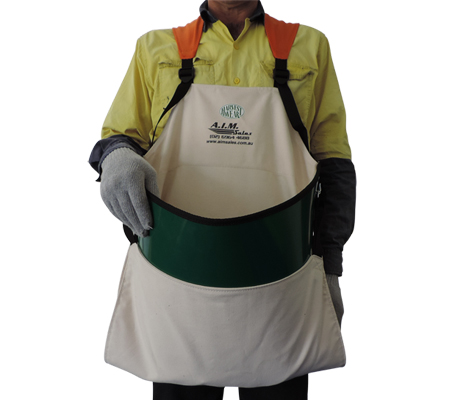 PB-PC45N Fruit Picking Bag
Pickers Choice Nylon Bag with Support Plus Harness
45 Litres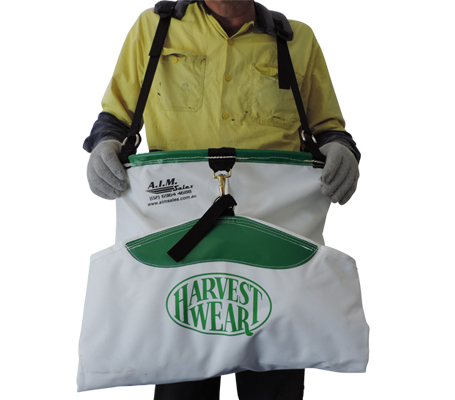 PB-HN404 Fruit Picking Bag
Nylon Hoopbag - 4 point attachment harness
1.1 Bushell – 40 Litres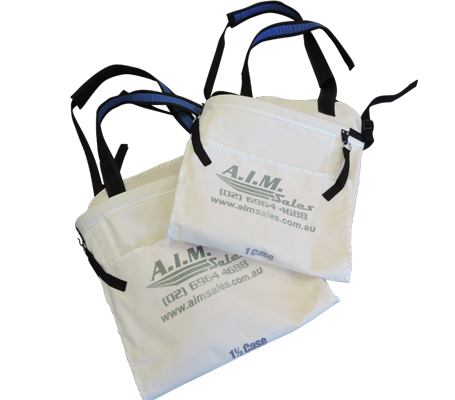 PB-GT970/971/972 Fruit Picking Bags
AIM Canvas Picking Bag
1 Bushell – 36 Litres, 1.5 Bushell – 54 Litres, 2 Bushell – 72 Litres
PB-KB2505/4505 Fruit Picking Bag
Nylon Kiwifruit Bag
25 or 45 litres padded bag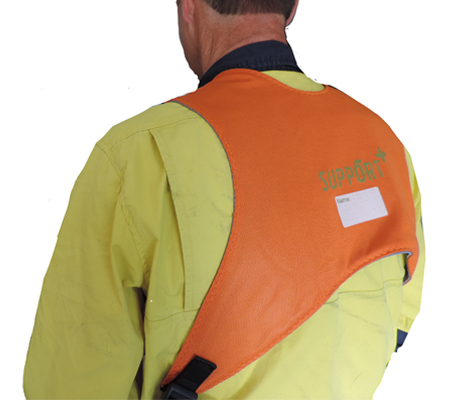 Support+ Harness
Designed by a team of medical professionals, the Support+ Harness spreads the load of the bag evenly across the users back.
PB-HC404 Fruit Picking Bag
Cotton Canvas Hoopbag - 4 point attachment harness
1.1 Bushell – 40 Litres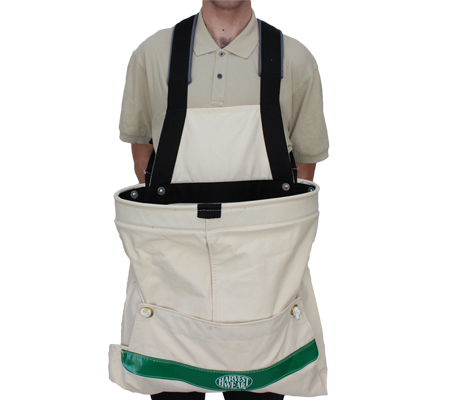 PB-HC453 Fruit Picking Bag
Cotton Hoopbag 3 point attachment harness
1.1 Bushell – 40 Litres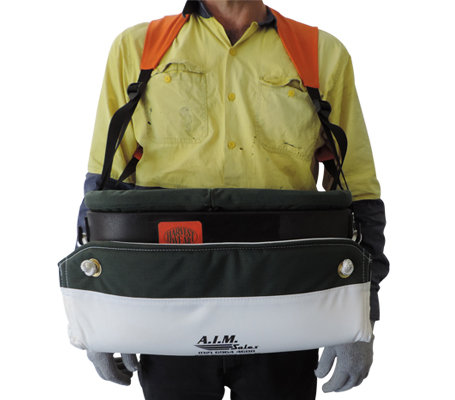 Range of Picking Buckets Available
Reach out to us today for a free quote
Contact us today about your picking bag requirements