The largest machine in the fleet, the 802h is the ideal choice when working with heights of up to 10 meters. This machine is both safe and stable, whilst remaining portable on all terrain. These machines are a key player in the avocado industry with the larger trees, providing the user with ultimate stability and safety when working at all heights, on all terrains. The 802 is fitted with Tandem Four Wheel Drive for added stability and traction and provides excellent reach into the tree. With the same rigid chassis and drive components as the 640h, the 802h is ideal for those taller trees.
Featuring the unique Hydralada independent drive wheels this machine is extremely manoeuvrable, and hence becomes an extension of the user. Hands-free operation of the Hydralada allows the user to turn on the spot, and lift or lower the boom simultaneously using just their feet, hence further increasing productivity.
Reach out to us today for a free quote
Fitted with twin castors for ultimate stability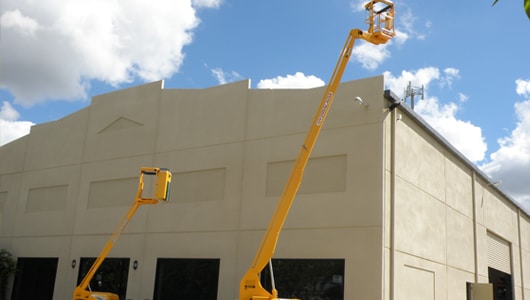 Reach height of up to 10 metres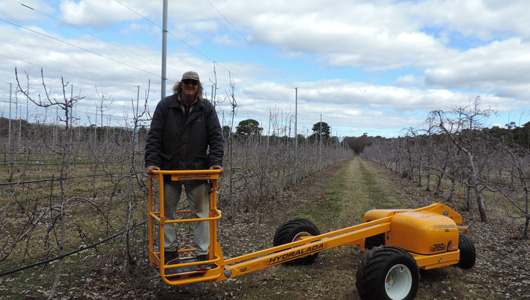 Increase productivity with hands free operation of machine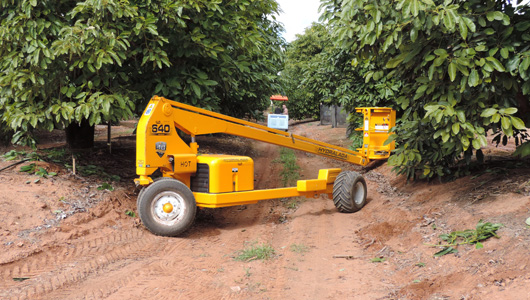 Strong rigid chassis with higher boom pivot for reach into trees
Customise a machine to create your ideal model today!