AIM Self-Loading Bin Runners (also known as chain loaders and lizards) are used in many fruit handling applications around the country. The combination of hydraulic-powered chain loaders and a bin trailer that can be configured to carry up to 5 bins at once makes for a very efficient method of transporting bins to and from the field.
Dual lifting cylinders and heavy-duty chains and motor ensure reliability in the orchard bin trailer when it is needed most.
The chains return inside the tines, featuring large skid plates under the front of the tines which minimise the ingress of debris into the chain carrier; while large openings at specific points allow water, mud and sand to escape minimising chain wear.
Features & Advantages
Available in 4, 5 or 6 Bin Capacity models
Load and unload bins in the field with one operator
Efficient transport of both empty and full bins
Dual wheels on rocker axles ensure the trailer stays level and absorbs rough terrain to prevent damage during transit
Oscillating Tandem axle as standard protects fruit from rough terrain (Single axle is available if required)
Floatation Tyres
5T Wheel hubs, with heavy duty galvanised rims
Twin hydraulic Crank rams to lift / lower main axle, Fitted with hydraulic check out valves to allow easy disconnection of hoses & prevent ram creep
Heavy duty 3mm Mud Guards
Adjustable bin guides to suit a variety of bin widths
Large Skids to prevent ground damage & the trailer digging into soft soils
Hydraulic operated bin latches prevent bins from slipping off during loading or transport, allowing the trailer to be driven or loaded downhill
Wide duplex chain maximises bin contact surface area, minimising damage on the underside of the bins
Replaceable HDPE Wear strips underneath the chain to prevent wear on the main frame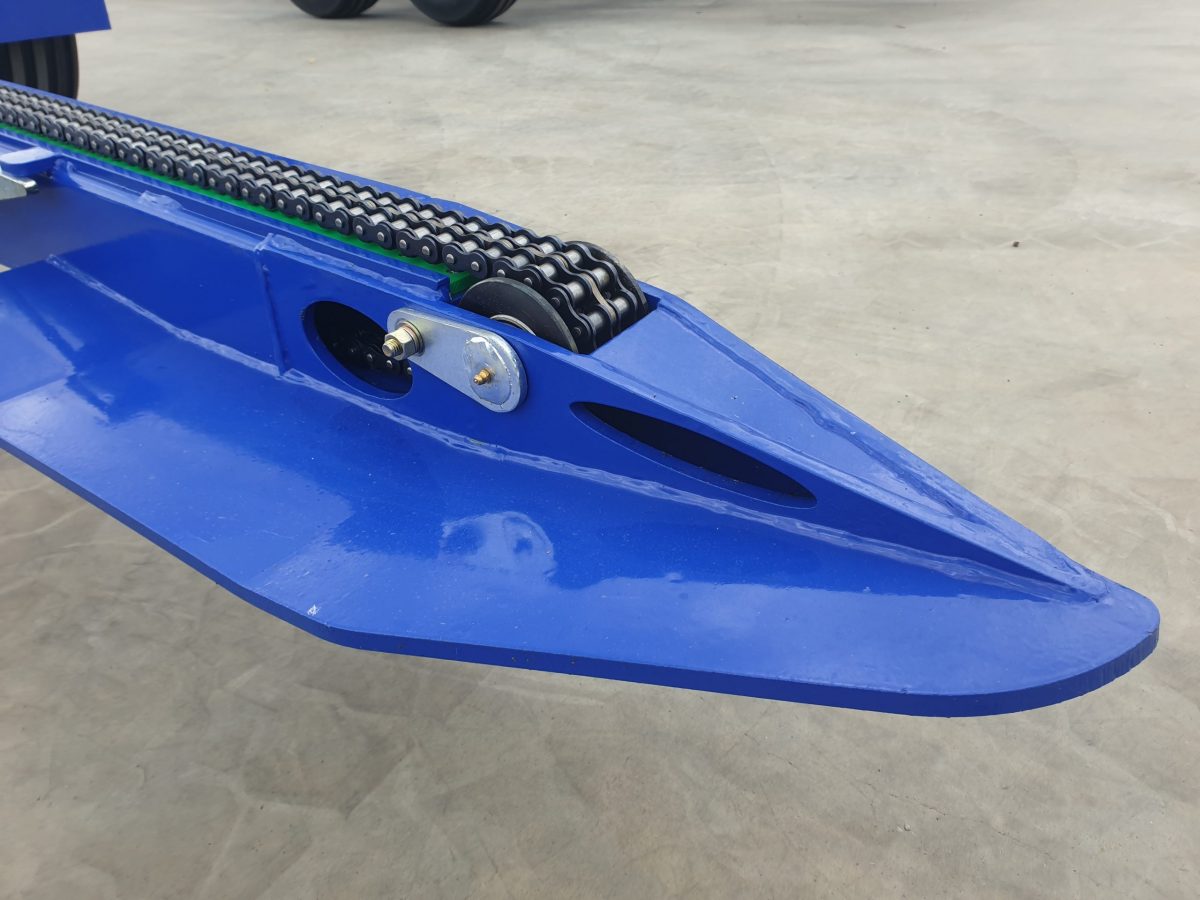 Large Skids for easy pick up of bins on soft ground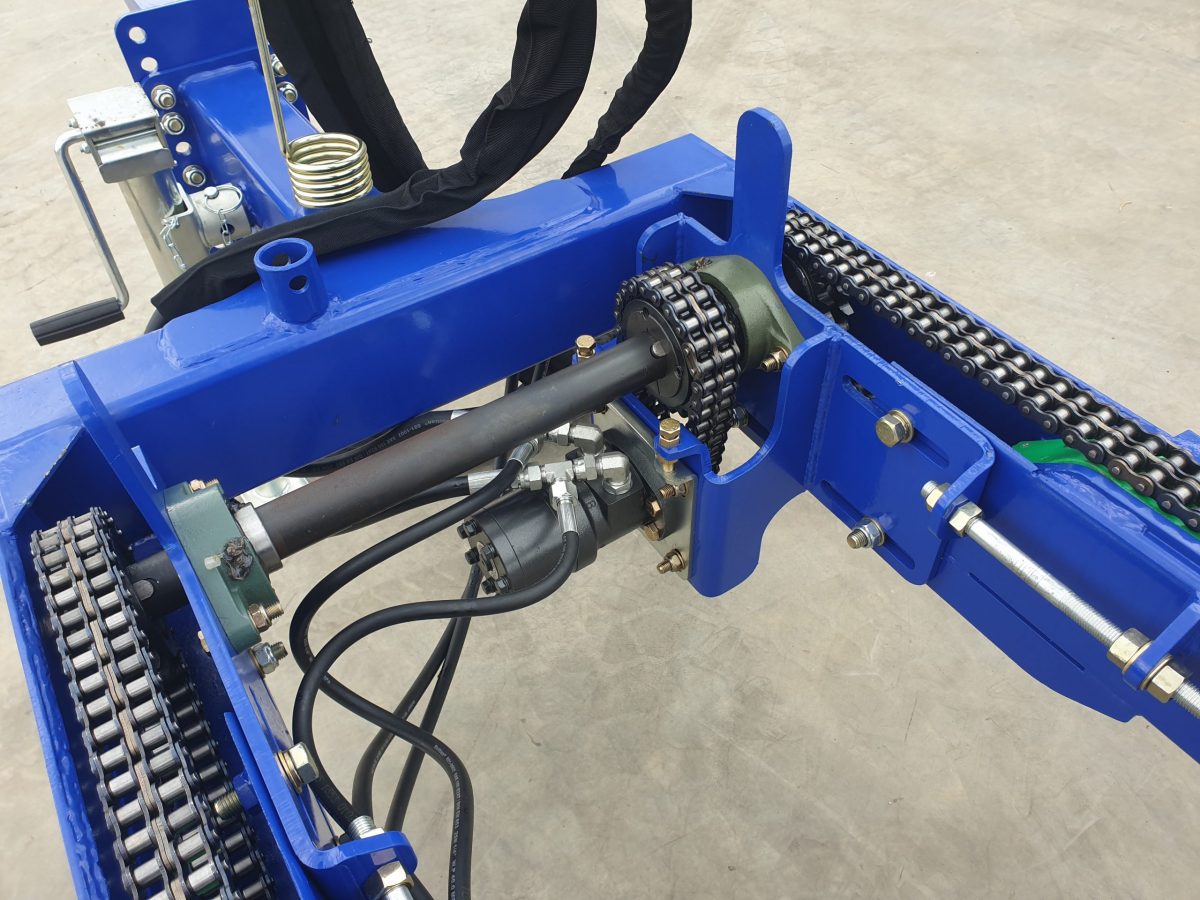 Heavy Duty main crank axle, Fitted with Hydraulic Lockout valves
Tandem Rocker Axle for a smoother ride, minimising damage to produce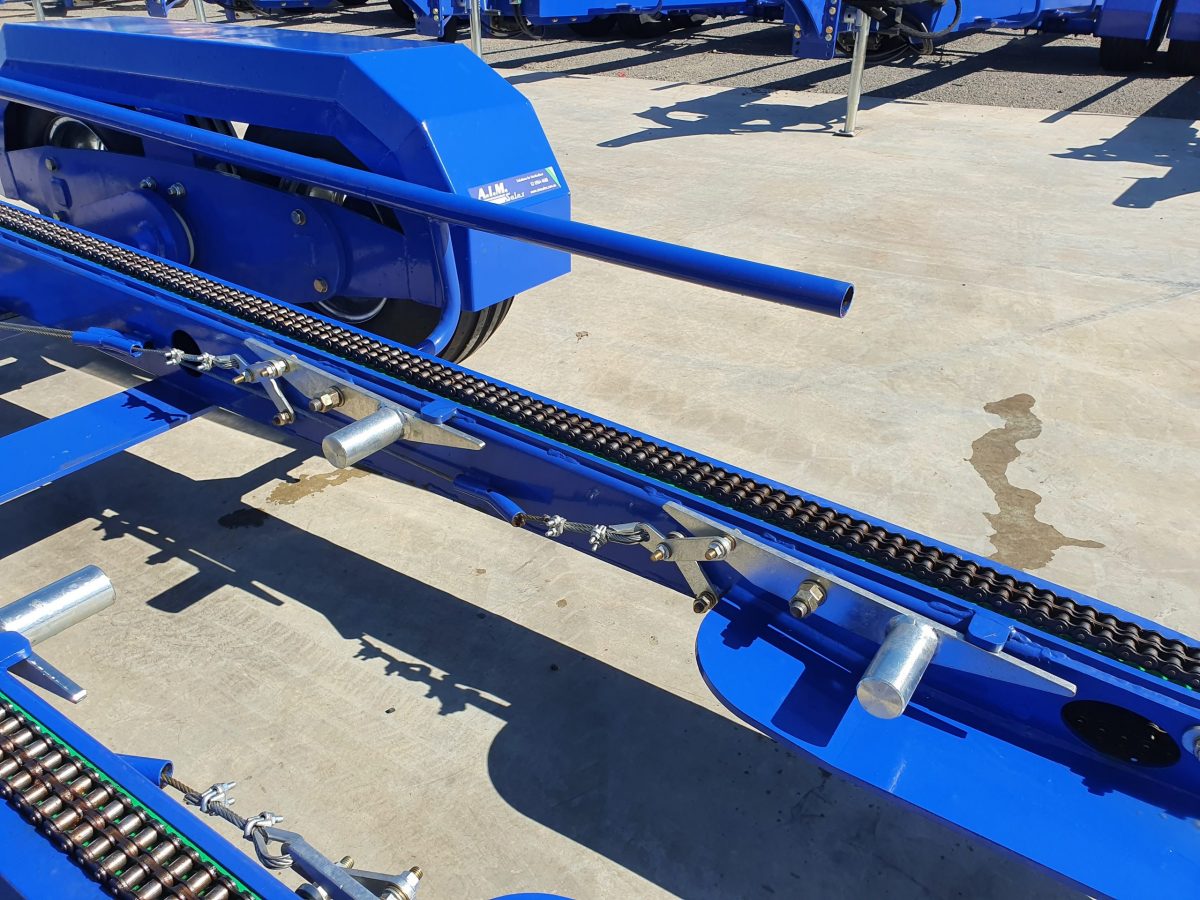 Hydraulically Operated Self-Releasing Bin Latches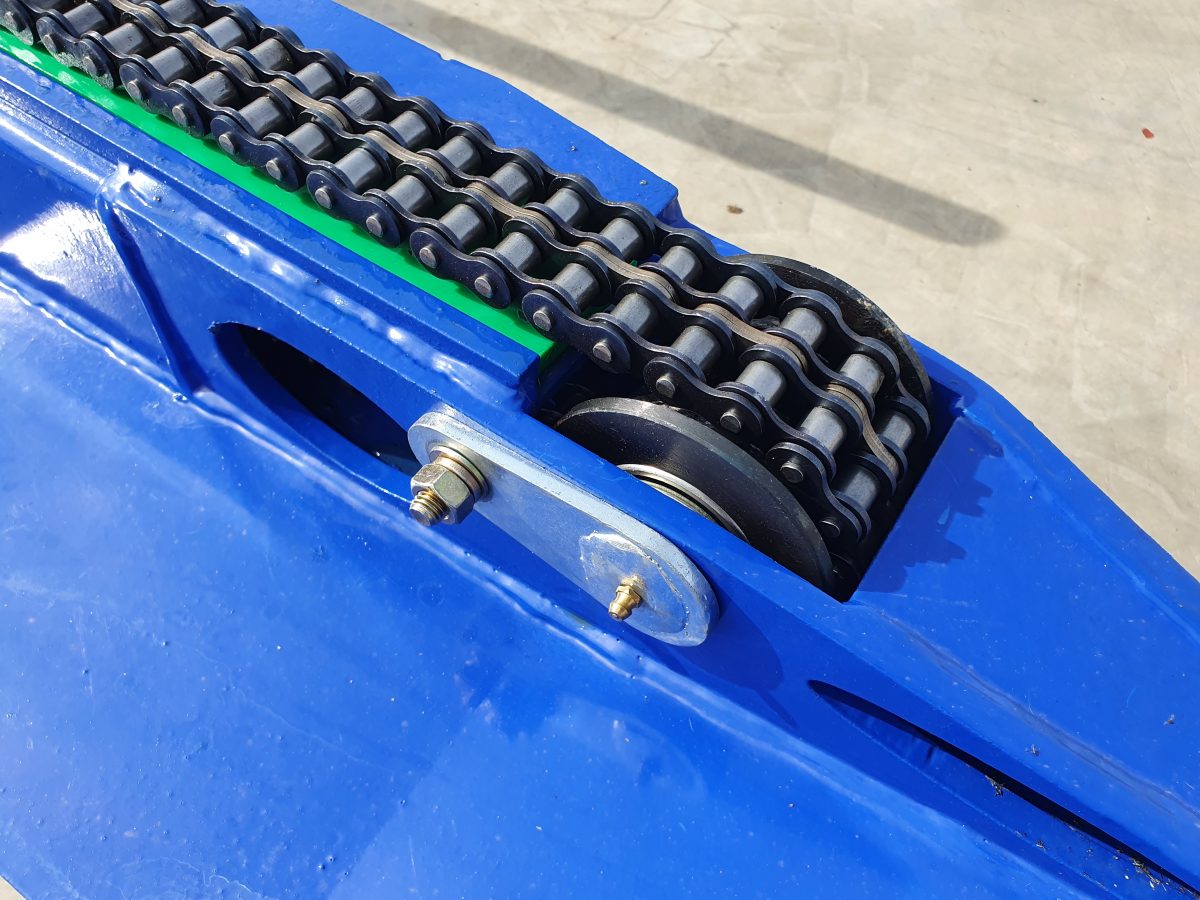 Extra-wide Duplex Chain to minimise damage to underside of bins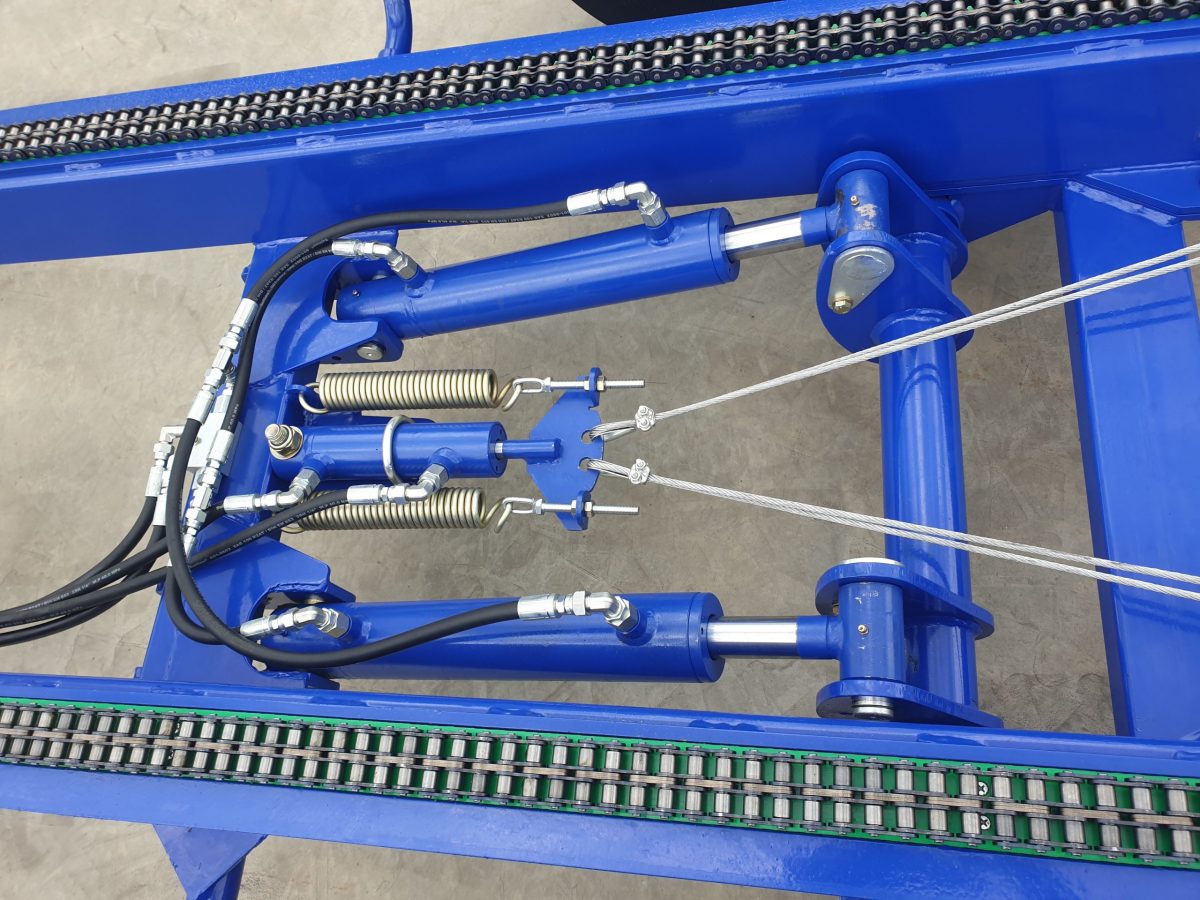 Discuss Our AIM Bin Runners Today.