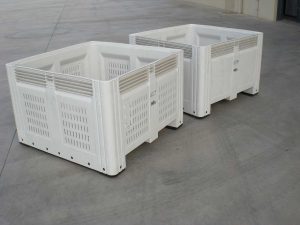 Australia has been consistent in wine production over recent years. In fact, we are one of the largest exporters of wine in the world. More than 60 per cent of local wine production is exported overseas. Australian wine has had a good reception worldwide, particularly in China, the United States and the United Kingdom.
Despite the good news, the wine industry faces a number of challenges. These range from environmental concerns to proper storage and handling of grapes.
Here are some challenges in the grape harvesting industry, and how we can help you address them.
Spring frost
A 2018 report by ABC News recounts that the wine harvesting season had a tricky start. Extreme frosts on the Limestone Coast had an effect on the grapes, causing significant damage to wineries across the region. About 40 to 50 per cent of the crop was lost.
One of the ways to protect grapes from spring frost is by investing in a wind machine. Our Tow and Blow fans provide effective frost protection for all crops, even when grown in hills or valleys. Growers who have utilised Tow and Blow have reported that our product has protected many hectares of crops in severe frost conditions.
Tow and Blow is easily transportable and can be placed behind a tractor or vehicle.
Storage and handling
While climate and temperature remain a major factor in grape quality, it is important to store grapes properly to produce an excellent harvest. Grapes need to harvested and stored with the utmost care to preserve freshness.
Investing in nally bins is of great help to your business. One nally bin can hold a half-ton of fruit. Harvesters must exercise care not to fill these bins too full, or the grapes will start to suffer under their own weight.
A nally bin is a robust storage and handling solution for harvesting grapes. The bins do not harbour bacteria, making them well-suited for contact with food. They are also compatible with most bin handling machinery for easier transportation.
Transport
Your business also needs to invest in a machine that allows controllable tipping of produce bins. Our Forward Bin Tipper allows for quick and easy fitting and removal from a forklift. As it tips forward 135º, you can be sure that it will empty all of the produce, saving on loss and your workers having to manually pick out any remaining harvest. It has a safe working load of up to 1000kg, ensuring fast and efficient work for your winery.
We provide products that cultivate your business
AIM Sales provides robust storage and handling solutions for many industries. Our clients include wineries, breweries, produce markets, and industrial manufacturing. We are a family owned business with an Australia wide network and dealerships.
Contact us on 02 6964 4688 or email us at info@aimsales.com.au for enquiries.
We welcome the chance to serve you also