Save time and chemical with the increased efficiency and accuracy of application of the HSS Sprayers
HSS Orchard Spraying Systems
Hol Spraying Systems (HSS) Sprayers are designed to provide maximum accuracy in orchard spraying with a consistent linear spray pattern from top to bottom of the tree canopy.
Using High-pressure air, distributed through a network of ducts, the highly directional air nozzles allow the HSS sprayers to be individually customised for maximum flexibility and simple reconfiguration in the tower configuration, without compromising the accuracy of application.
As the airflow is directed evenly from the tower, the sprayer will always match the canopy, hence providing maximum efficiency and application effectiveness. This is perfect for pedestrian orchard plantings as well as tall, trellised blocks.
This unique Cross Flow air distribution system ensures even air distribution across the entire spray area to provide the same consistency of application from low spray rates of 200L all the way up to 2000L per hectare.
Night-time spraying is possible in noise-sensitive areas due to the quiet shrouded fan.
All parameters of the sprayer are monitored and adjusted from inside the tractor cab with the optional user-friendly touch controller.
Dual-zone flow meters for monitoring L/min to both sides of the tower. The HSS controller will immediately notify the operator if one side is not performing to expected flow rate for the set L/Ha.
All control electronics and water lines are housed on the top of the unit, supported by the galvanised frame. This removes the risk of sticks and other debris striking the underside of the sprayer and causing damage to critical parts.
Are you ready for chemical savings in your orchard?
Put your chemical where it counts!
Have a look at our HSS Sprayers (left) compared to a standard air-assisted configuration (right).
This is how we achieve the same application rate per tree with up to 40% less water per hectare!
- Innovative tank cleaning system with 200L clean water tank
- Simple and visual process to rinse nozzles and spray tank after use
- Unobstructed access to all components for servicing, filter cleaning etc
- Available in both single row and three row towers
- Tandem axles standard on 2000L and larger
- High turn pitch 3 point linkage drawbar
- Annovi Reverberi Spray pump
- Low noise radial fan
- Fully Galvanised chassis
- Tower heights from 2.5 – 5m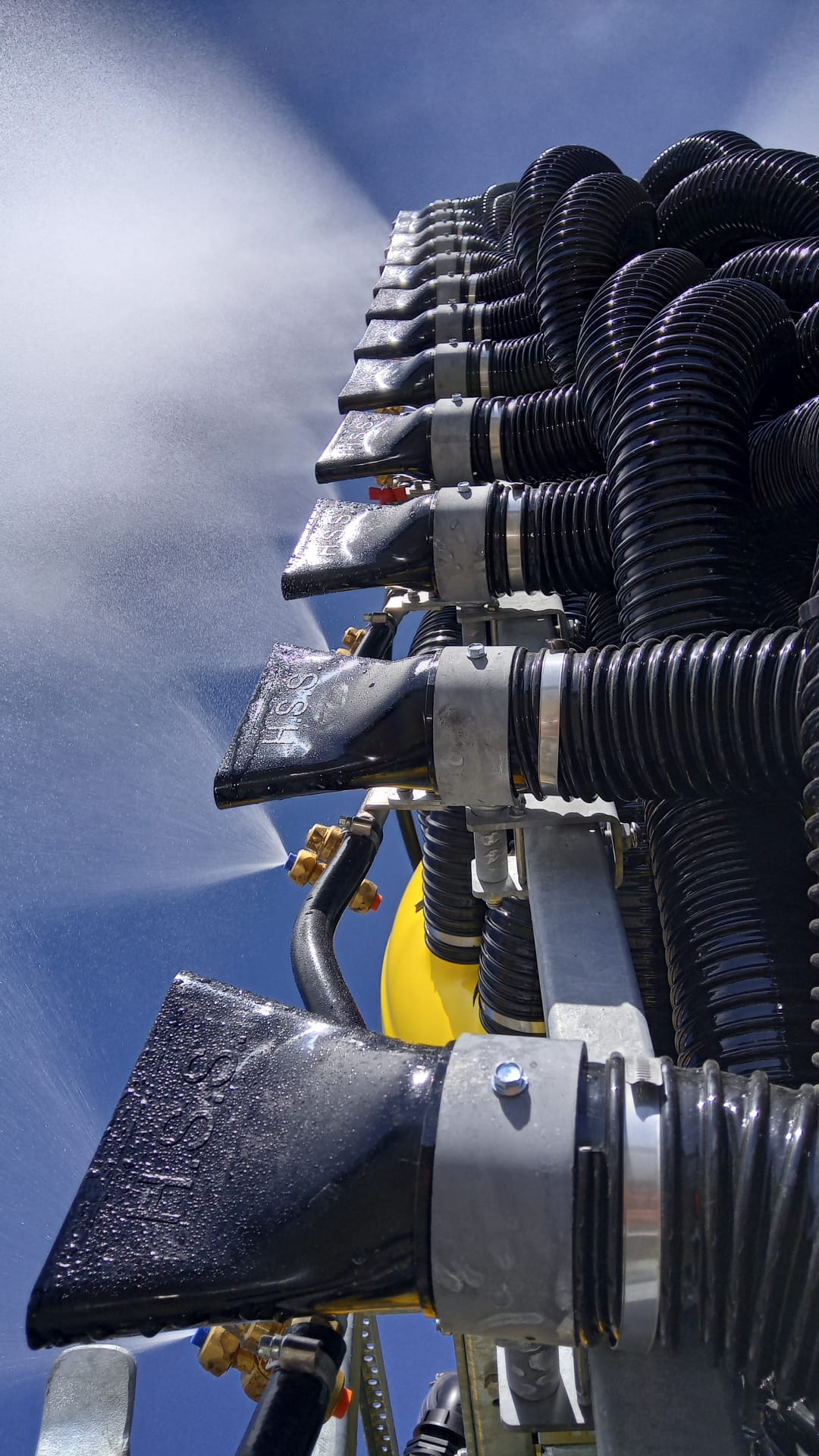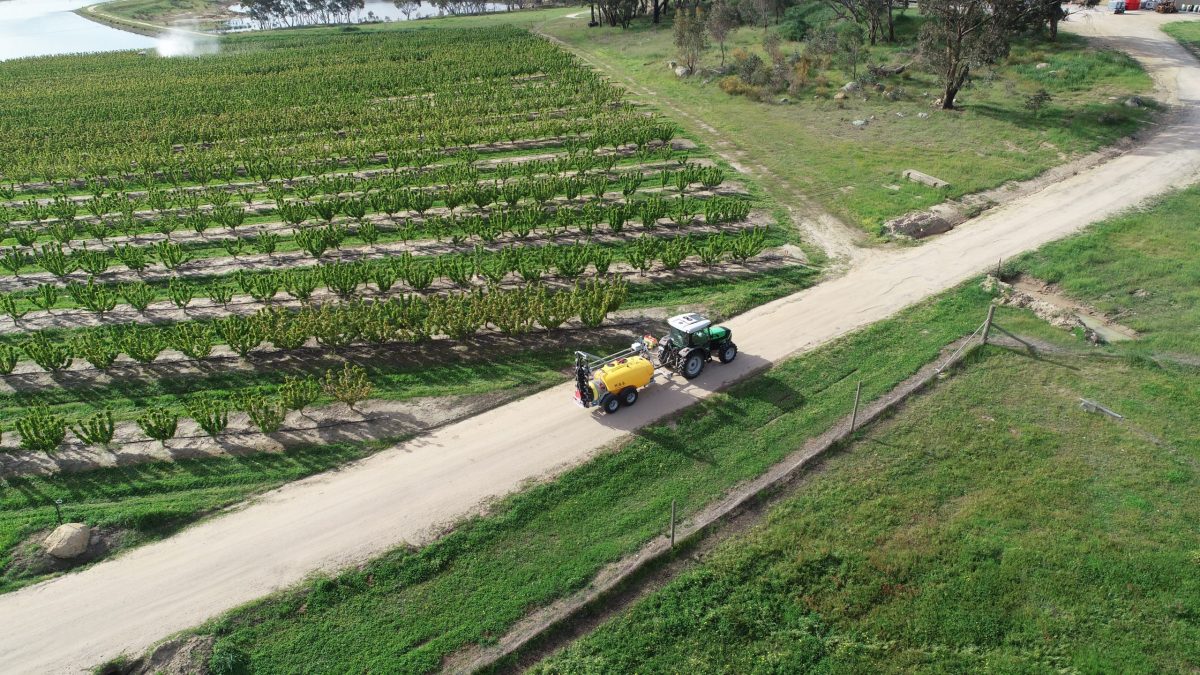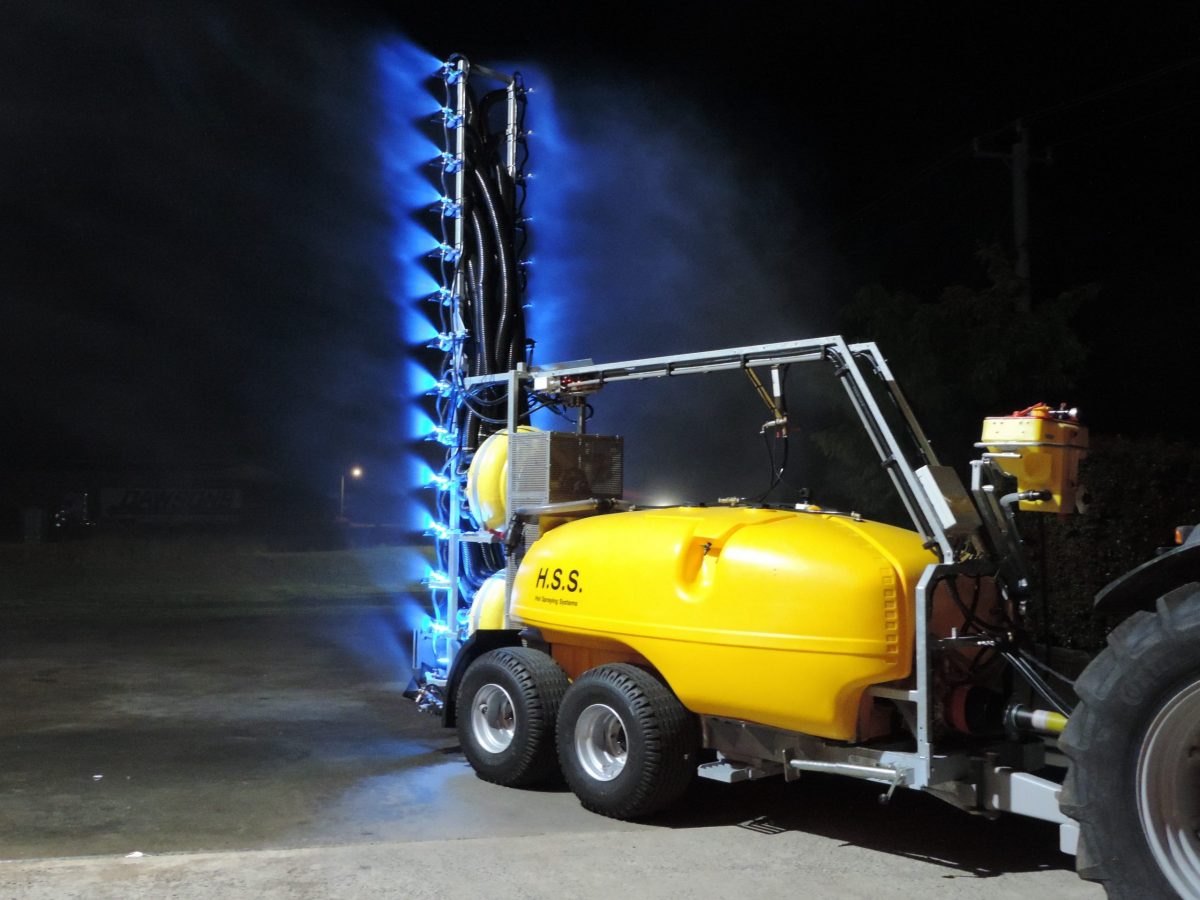 Fully Galvanised chassis
High turn pitch 3 point linkage drawbar

Reach out to us today for a free quote